Filling and Comforting Soup
This creamy, comforting soup is perfect for fall.  As the temperatures drop and you are hankering for something warm, creamy and savory there is nothing better than a warm bowl of Fairy Squash soup to satisfy your hunger.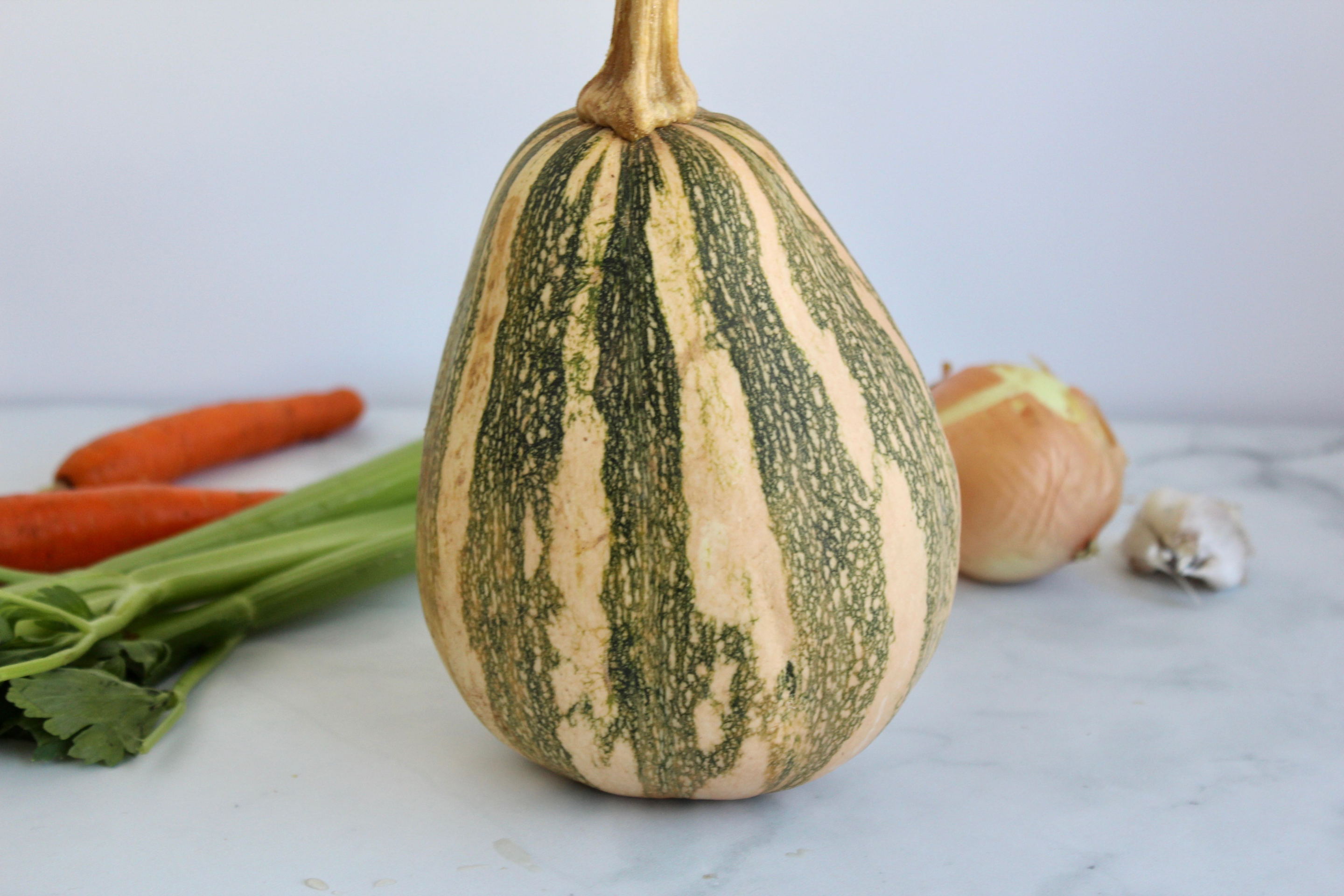 A Specialty Squash
The Fairy squash is a hybrid. It has a long harvest season from early fall through winter. It has a small compact body with a teardrop shape and  has muted green and yellow alternating vertical stripes. Like many varieties of squash this one is very versatile. You can use it for soups, stuffing, pies, roasted and as a topping on salads. If you want to find this squash you will have to look to specialty shops/growers or home gardeners. This beauty was from my local CSA the Urban homestead. It is a fully functioning urban farm in the middle of a city.
Full of Beta-Carotene
The squash has a nice bright orange flesh just like a butternut squash.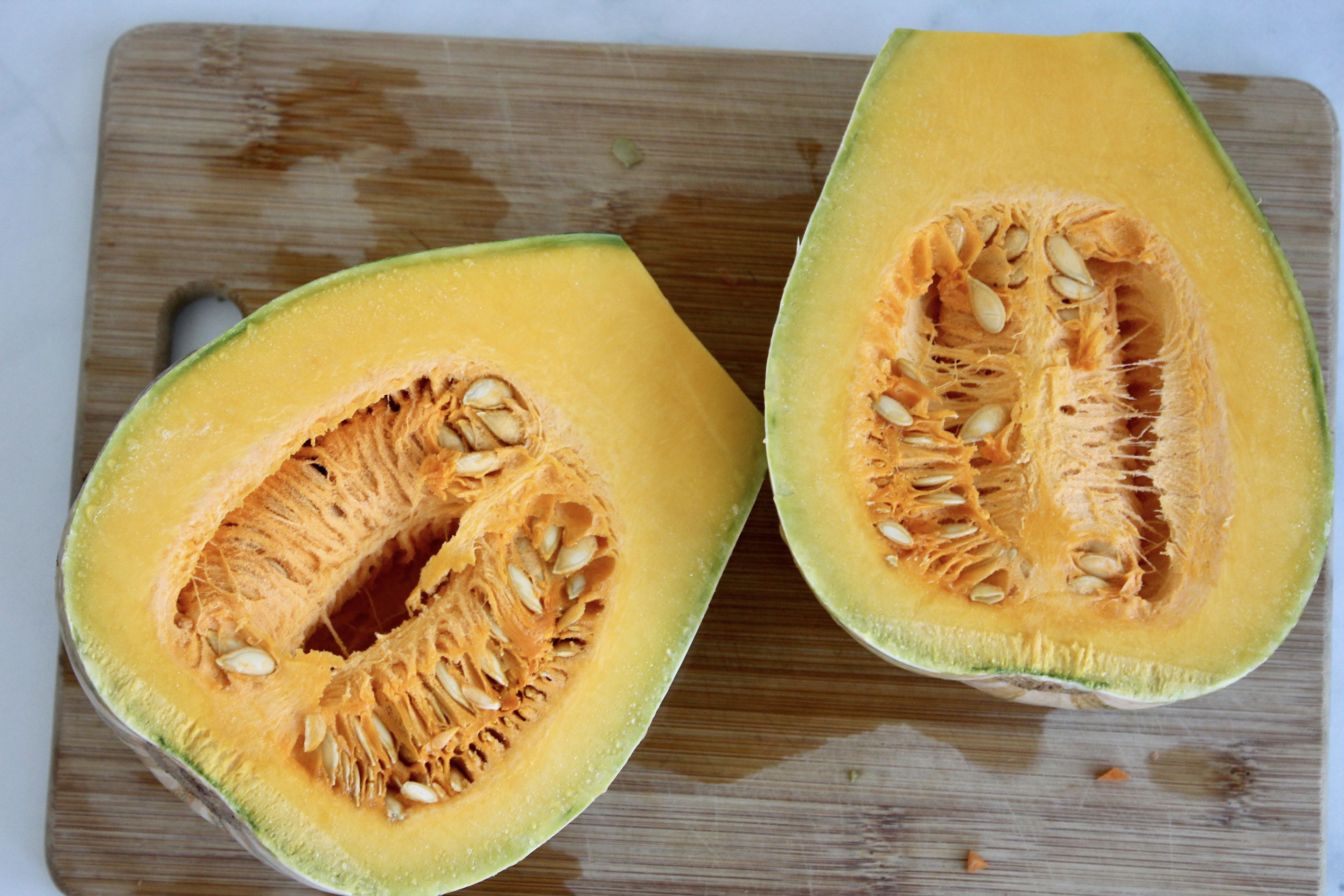 You can even save the seeds and roast them like pumpkin seeds if you are into that. They are full of fiber, vitamins and minerals. All you need to do is harvest the seeds by separating them from the stringy pulp.  Wash with cold water and spread them on a baking sheet to dry overnight. Once the seeds are dry you can toss them with a bit of olive oil and salt and roast until golden brown in an oven at 300 degrees for 30-40 minutes.
Nutrition Rich
The Fairy squash like it's cousin the butternut squash is loaded with soluble fiber as well as  vitamins A, C and E, and minerals like potassium, beta-carotene and magnesium. Not only is this soup loaded with nutrients it is also so delicious and creamy.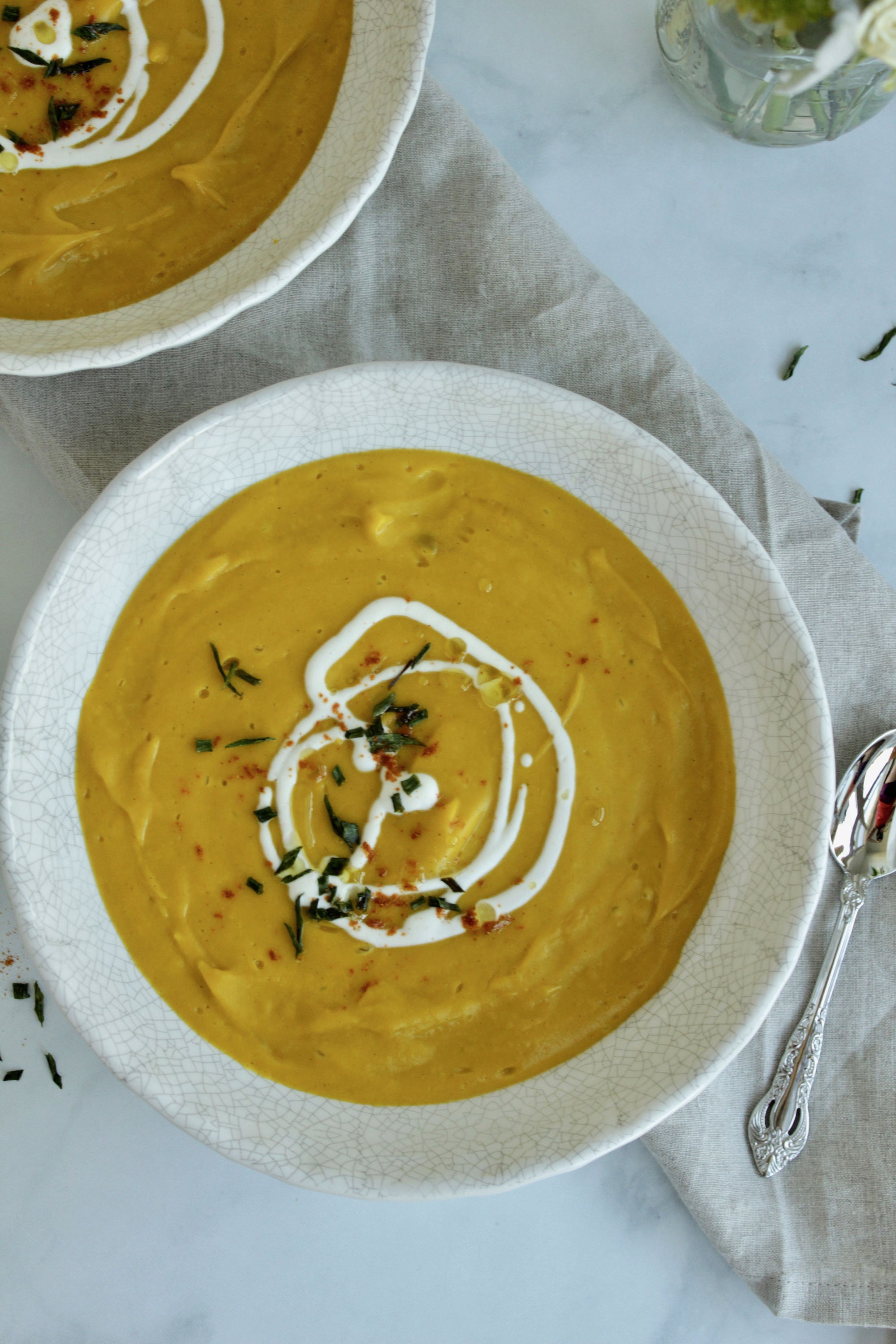 Versatile Soup
This soup is the perfect quick easy meal during the week. You can make a big batch of it on the weekend and serve it throughout the week. It also serves as a great accompaniment to a holiday meal.  Make this soup today you won't regret it!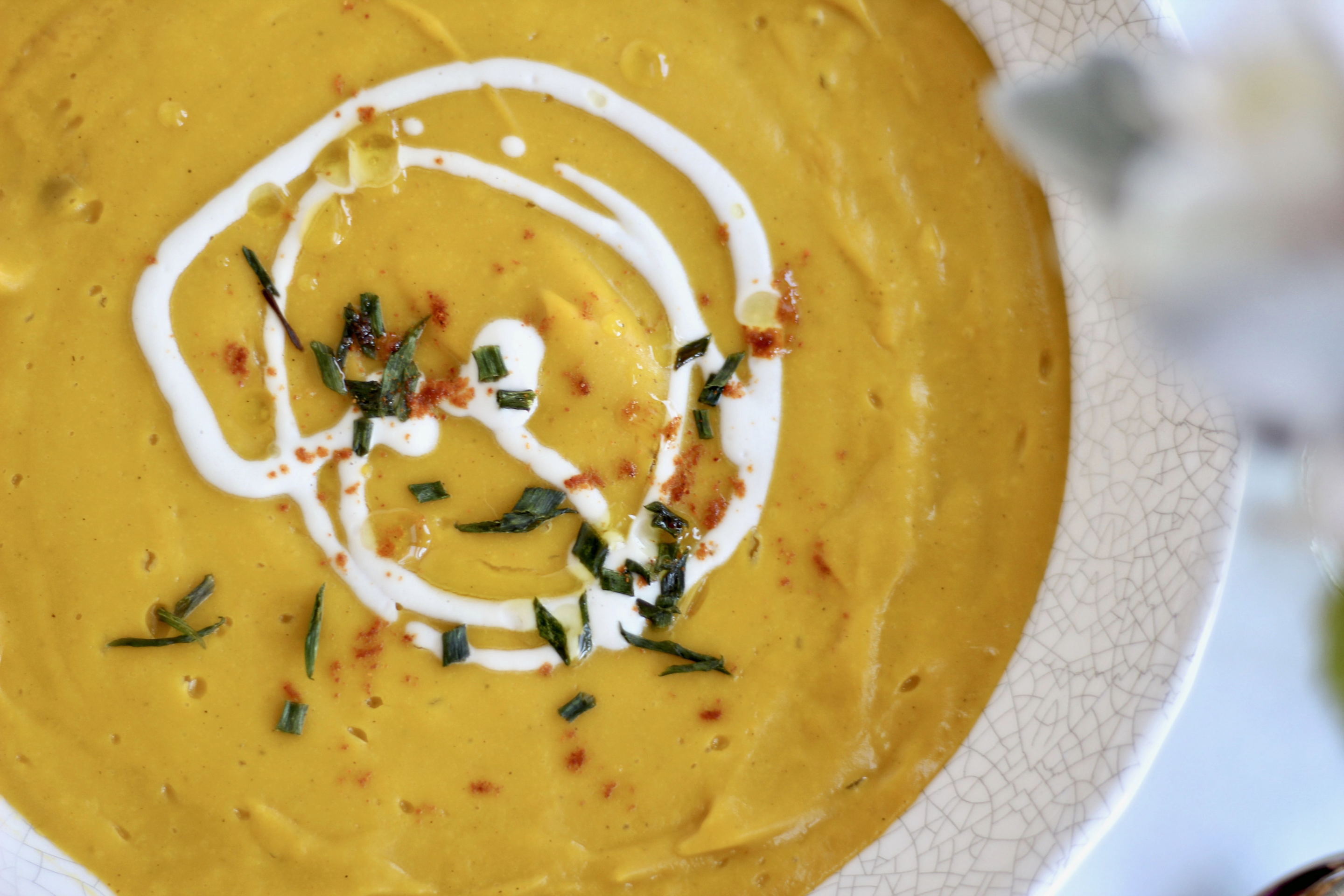 Butternut Squash Soup
Comforting creamy soup.
Ingredients
1 tbsp extra virgin olive oil (optional)
2 tsp garlic, minced
½ cup yellow onion, diced
½ cup carrots, diced
½ cup celery, diced
4 ½ cups squash (butternut, fairy)
2 ½ cups vegetable broth
¾ cup plant based milk (coconut, almond, brazil, cashew)
½ tsp white pepper
½ nutmeg
Bay leaf
Pinch of cayenne pepper
Instructions
Prepare your ingredients: dice or mince your garlic, onions, carrots celery, squash
Prepare a sauce pan on the stove set to medium heat. Once the pan is hot add a tablespoon of olive oil if using.
Add the onions and saute for a few minutes, turn down heat to med low and add the garlic, cook for 1 minute then add the carrots and celery, cook for 5 minutes.
Add the white pepper, nutmeg, bay leaf, cayenne, squash and the vegetable broth to the pan. Turn up the heat to med-high.
Once the soup starts to simmer lower the heat to med low and just let it simmer for 20-30 minutes until the squash is soft. Discard the bay leaf.
Take the squash mixture and place into a blender and puree. You may need to do this in batches. Add the pureed squash mixture to back to the sauce pan at med heat and add the plant based milk. Stir well and heat through till combined, this will just take a few minutes.
Turn off heat. serve while hot, garnish with cashew cream or paprika or chopped chives.
Enjoy!