Healthy Fried Rice
Here is a healthy version of that classic fried rice dish.  I can't stop thinking about it. I can eat this all day every day!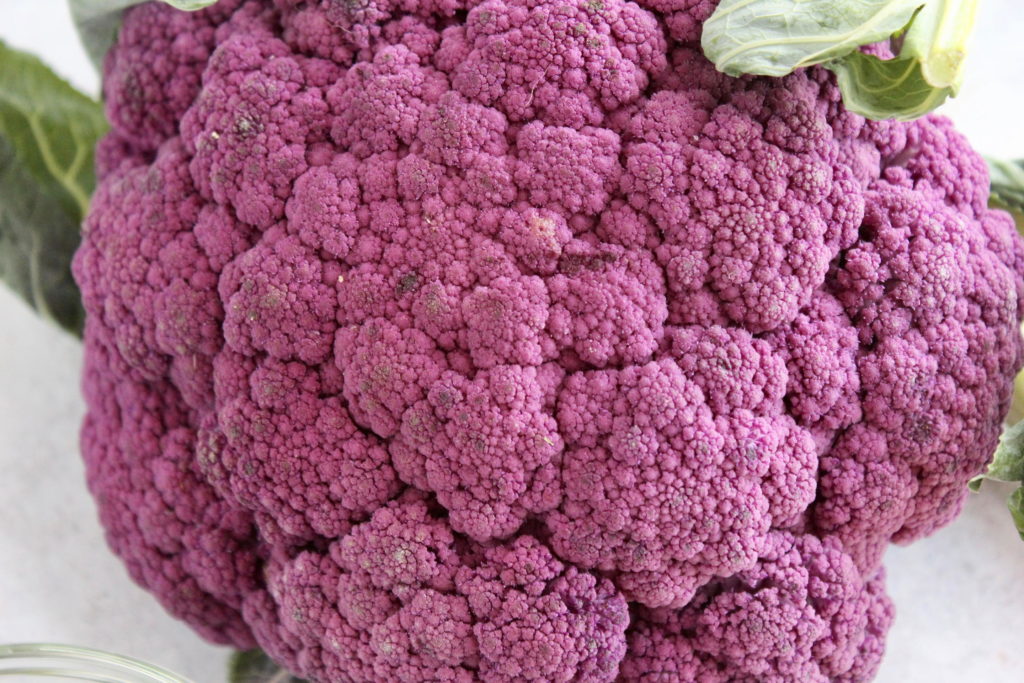 Instead of rice you use finely chopped up cauliflower as your base. Cauliflower is so good for you. It is good for your gut and can help with ulcerative colitis and leaky gut. It is also full of phytonutrients that can boost your immune system. Just like broccoli and other cruciferous vegetables, it can provide sulforaphane which helps detoxify your liver.
To get the full benefit of cauliflower it is best to eat it raw. However, there is a hack that works well. You can cut or chop your cauliflower, and set aside for about 40 minutes.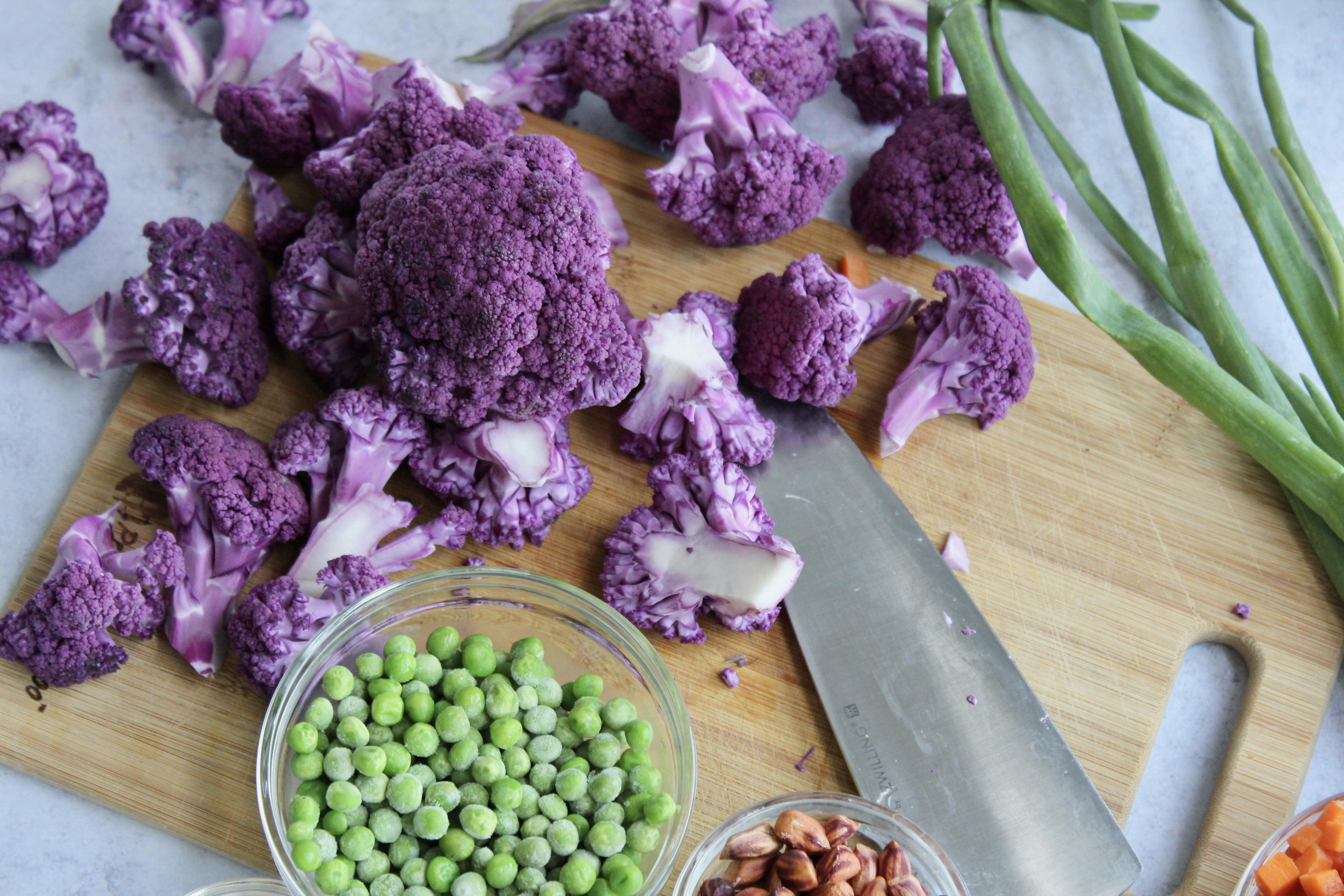 This will allow the enzyme, sulforaphane to be created.  At this point, the cauliflower will be heat stable and you can cook it as much as you want and still get the benefits of the enzymes.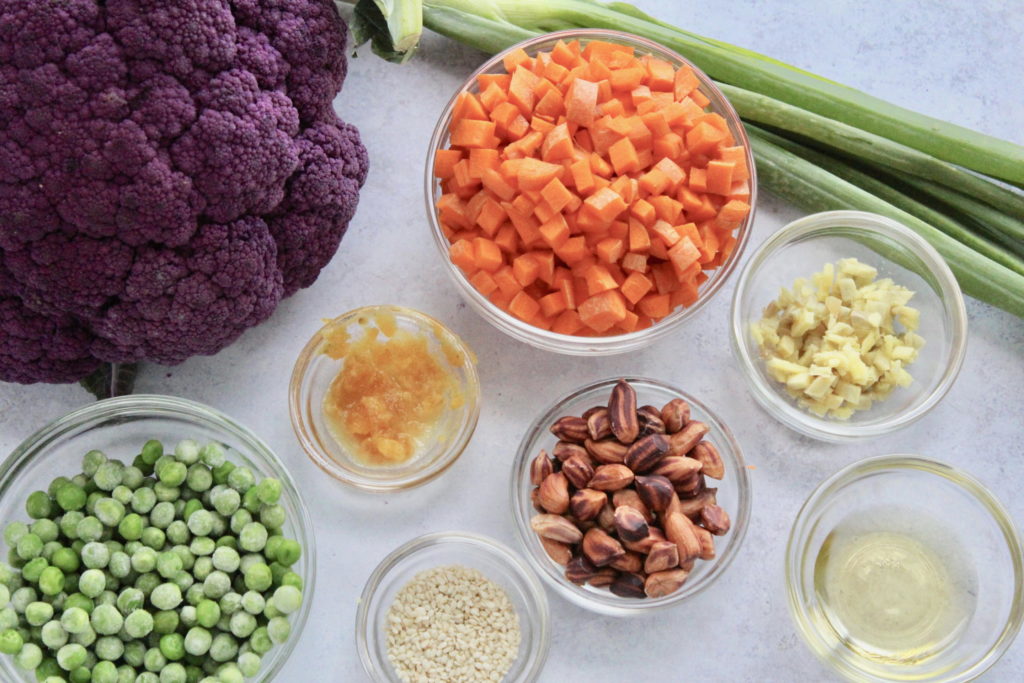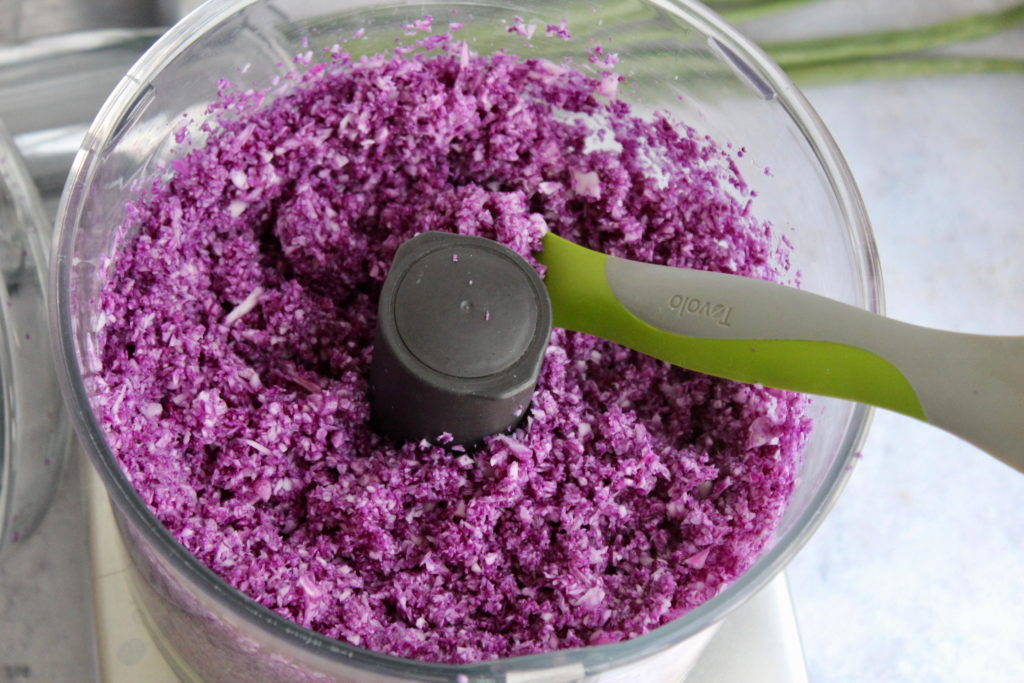 Easy and Fast
Once you have all your veggies cut or prepped this comes together fast. Try not to over-process the cauliflower you still want little pieces.  You can also use regular soy sauce or tamari instead of the coconut aminos.  I used jungle peanuts for this recipe. Wild jungle peanuts are an heirloom variety and a good source of magnesium, phosphorus, manganese and all nine essential amino acids.

Purple Cauliflower Fried Rice
Easy, healthy fried "rice"
Ingredients
1 medium-sized cauliflower
2 tbsp sesame oil
1 tbsp minced ginger
4 cloves minced garlic
2 carrots diced, about 1 cup
½ cup peas
¼ cup green onions
3 tbsp cashews or peanuts
3 tbsp coconut aminos
sesame seeds to garnish
Instructions
Cut the cauliflower into florets and discard the tough inner core.
In a food processor place the florets and process until the cauliflower starts to look like rice-sized pieces. This will usually yield anywhere from 5-7 cups.
Place the cauliflower pieces onto a clean towel. With the pieces in the towel wring the towel until some of the moisture comes through (this step is optional)
In a wok or medium pan over medium heat, add the sesame oil. Then add the ginger and garlic and stir for about a minute until lightly brown.
Add the carrots and saute until tender, should take about 2 minutes. Then add the cauliflower rice into the pan and mix well for about 5 minutes. Add the peas and continue to saute for another 3 minutes.
Add the green onions, nuts and coconut aminos and mix until well combined. Turn off heat and garnish with sesame seeds.
Enjoy!