Happy Valentine's Day Everyone. Here is a special cookie recipe that is vegan as well as gluten-free. Crunchy on the outside and chewy on the inside. Deliciousness!
What gives this cookie lots of structure is a special ingredient: Aquafaba.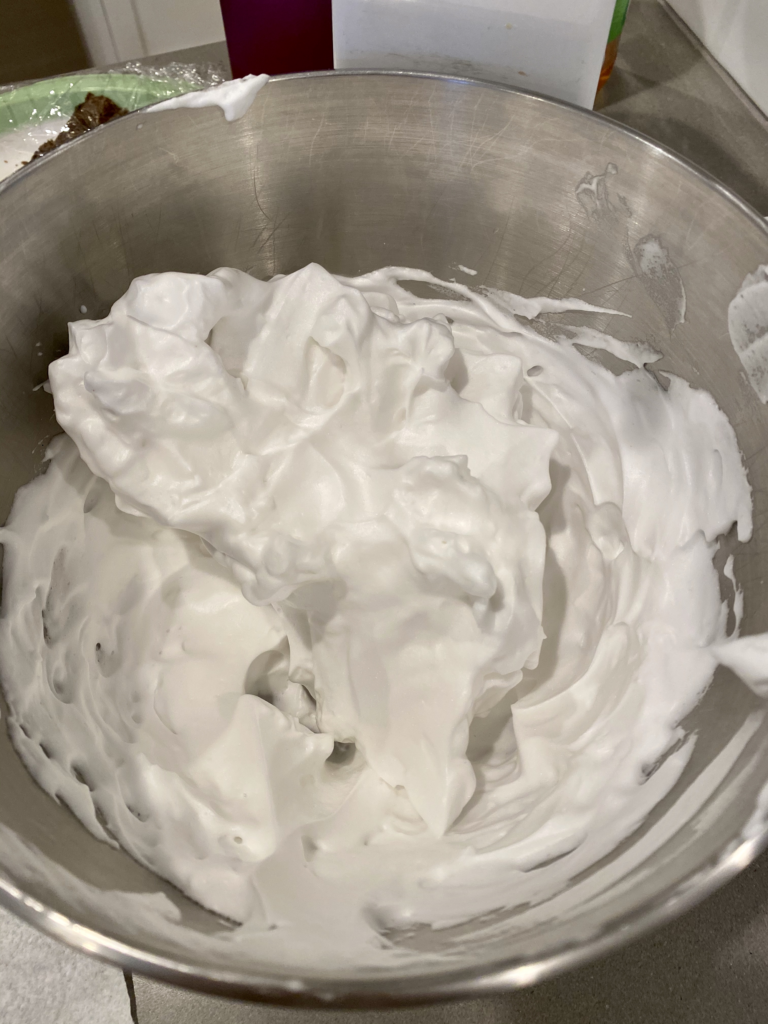 Aquafaba is the viscous liquid in which chickpeas have been cooked. Yup, that's right. For this recipe, you will need a can of chickpeas. However, you will not be using the chickpeas but instead, you will be using the liquid.
Red beet powder is used to give it that red hue. You can find it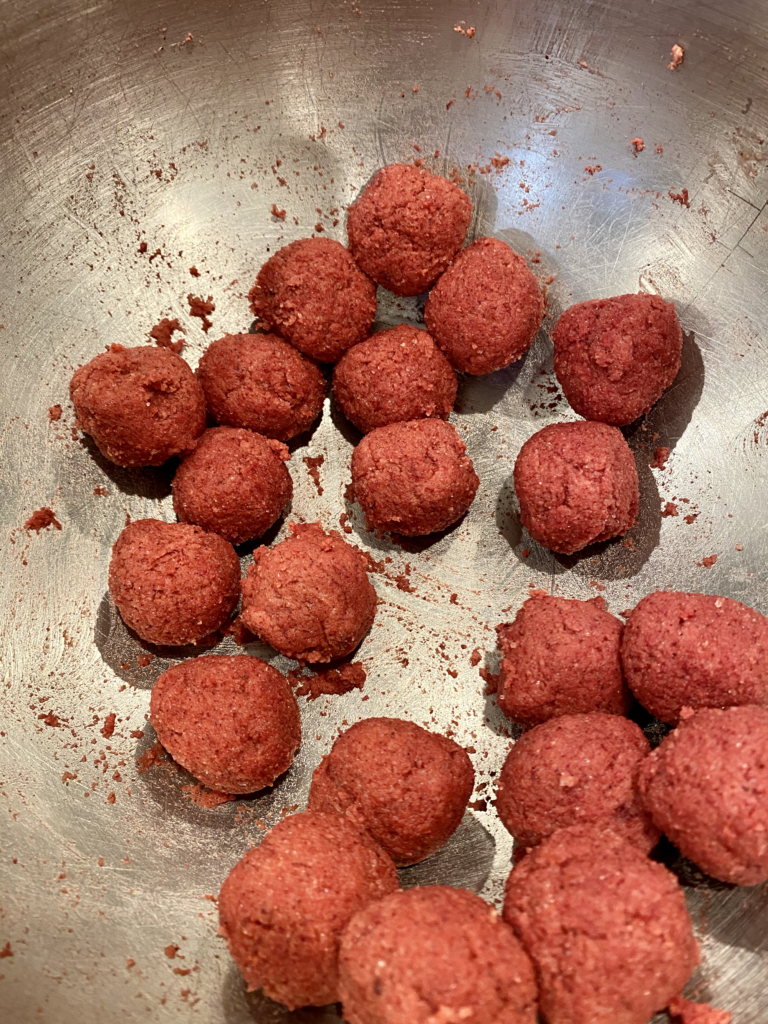 Just 9 ingredients:
Almond meal
Sugar
Red beet powder
Baking powder
Aquafaba
Lemon juice
Vanilla extract
Almond extract
Powdered sugar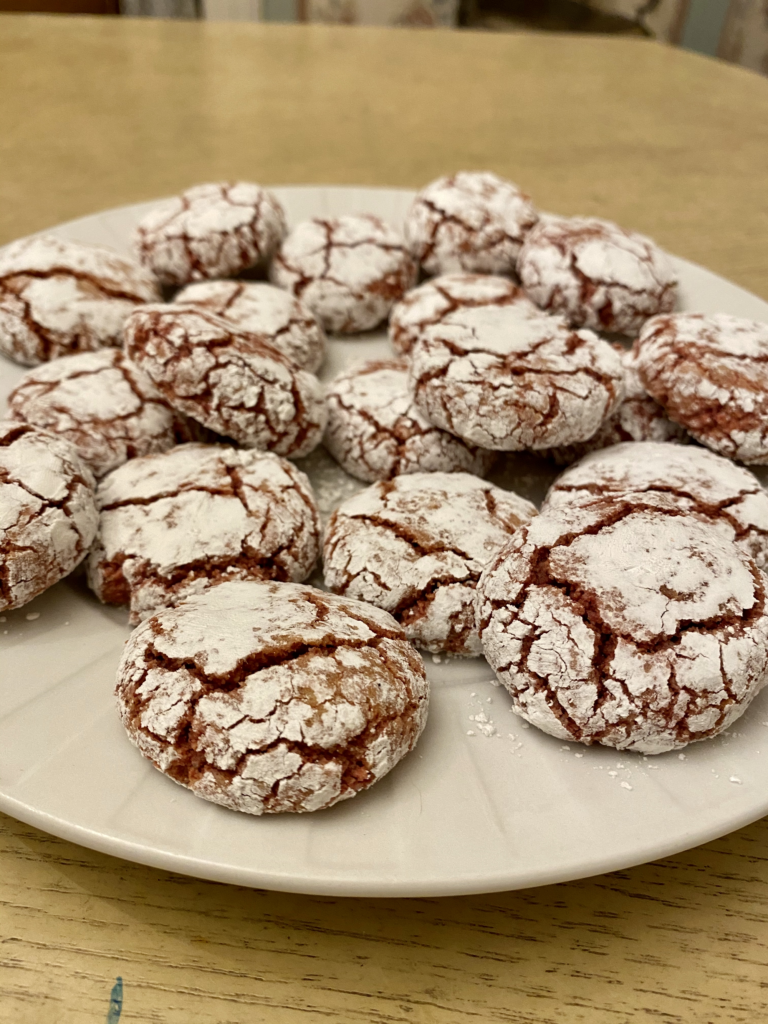 Vegan Amaretti Cookies
Ingredients:

2 1/4 cups Almond meal

3/4 cup sugar

1/2 tsp baking powder

2 Tbsp Red beet powder

5 Tbsp Aquafaba (chickpea brine)

1/2 tsp lemon juice

1/2 tsp vanilla extract

1/2 tsp almond extract

Powdered sugar (for coating – optional)

Directions
Preheat oven to 350 degrees F and line a baking pan with parchment paper
In a large bowl, mix the almond meal, sugar, red beet powder and baking powder. Set aside.
Place the aquafaba and lemon juice into a clean mixing bowl. Make sure it is spotless otherwise the aquafaba will not form into stiff peaks. Whip the aquafaba with your standing or electric mixer until stiff peaks form, about 5-6 minutes. The aquafaba should be stiff enough that when you turn the bowl over it should not fall out or move.
Start by gently folding in about 1/4 cup of the whipped aquafaba into the almond meal mixture to create some texture. Then fold in the rest of the whipped aquafaba.
Add in vanilla and almond extract and mix well.
Form the mixture into balls about 1-1.5 inches. It should make about 20-22 balls. Roll them into the powdered sugar.
Place them on the prepared baking sheet. Make sure you have enough space between the cookies. Flatten them gently with your palm.
Bake for about 17-19 minutes until the tops are lightly browned and cracked. Allow them to cool completely. This will allow them to get crisp up. You can store them in an airtight container for about 5-6 days.