Easy Candied Spicy Pecans
To make sure you are eating a variety of nutrient dense foods add nuts to your diet. Eating whole foods such as pecans is a good way to get some plant-based protein. This recipe is so easy!
It's just nuts and spices. If you pecans aren't your thing you can absolutely substitute another type of nut such as walnuts, cashews or almonds.
I have a sweet tooth and love eating whole foods like these sweet nuts. One of my favorite ways to use candied nuts is in fresh green salads. I like to throw in a little sweetness to balance out the flavors and textures. You can also just eat it out of the pan like my husband. I have to hide these so they don't disappear too quickly. A great place to get fresh nuts and beans is from Nuts.com
Sweet and Spicy Nuts Plant-Based Vegan Recipe
Now onto the recipe. I hope you enjoy this tasty treat.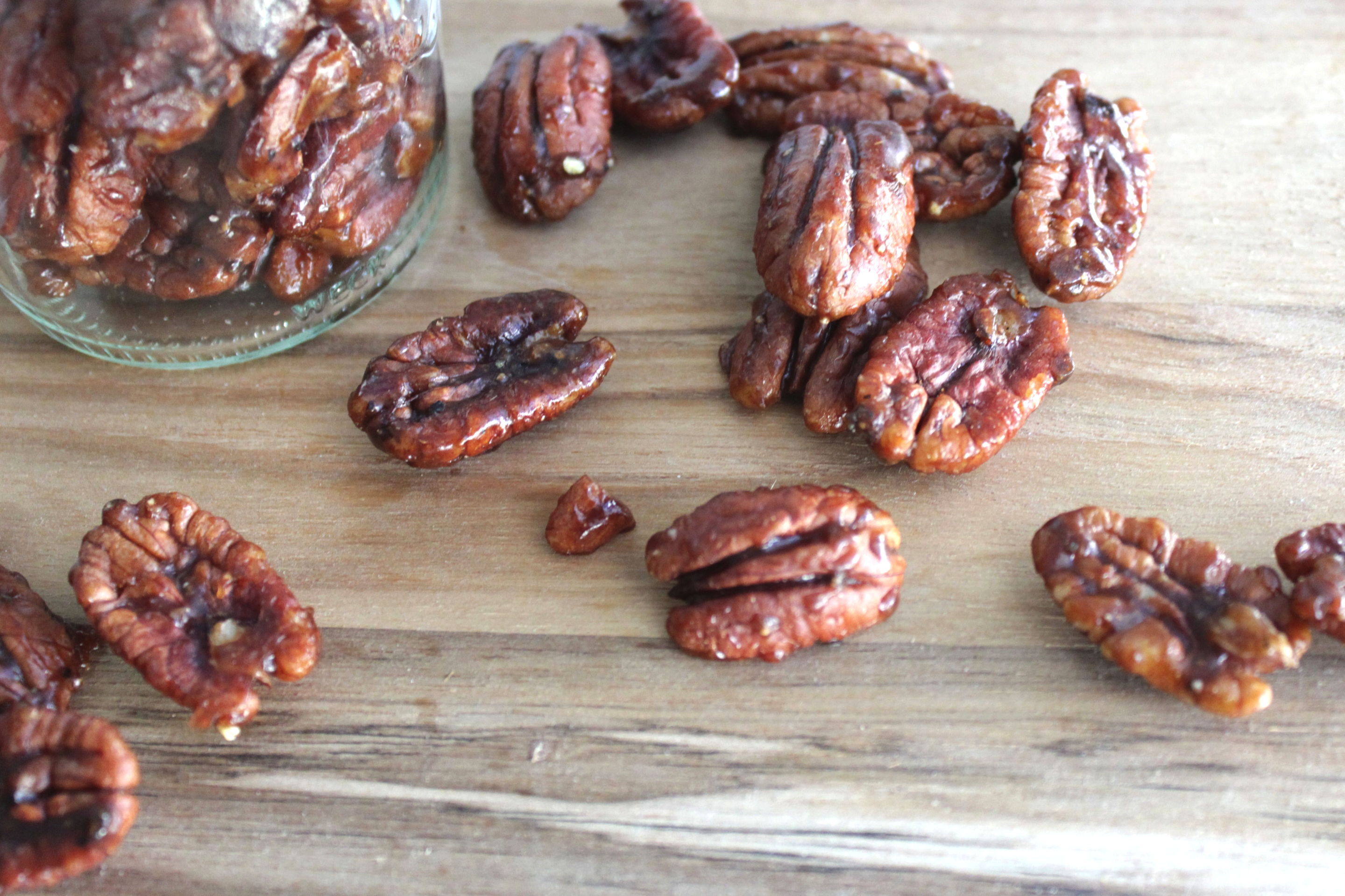 Sweet Spicy Pecans Vegan Recipe
Ingredients
1 cup pecans
2 Tbsp maple syrup
1 Tbsp grapeseed or canola (or other neutral tasting oil)
½ tsp vanilla extract
½ tsp cinnamon
¼ tsp cayenne
Pinch of salt and pepper to taste
1 tsp minced ginger
Instructions
In a large pan add oil and heat to medium. Once it's hot add pecans and toast. Move the pecans around the pan to prevent from burning for about 2-3 minutes.
Add the vanilla, maple syrup, cinnamon and cayenne to the pan. It will bubble a little bit, keep stirring the pecans around the pan till everything is coated evenly for about a minute or so.
Pour out the pecans onto parchment paper and add salt and pepper. Let cool before storing in a mason jar or airtight container.
Cheers!