Pup-kin Spice Peanut Butter Dog Treats
These healthy vegan dog treats are so delicious your pups will be begging for more!  This recipe comes together quickly with just 8 ingredients.
Pumpkin
Peanut Butter
Brown Rice Flour
Almond Milk
Coconut Oil
Chia Seeds
Cinnamon
Turmeric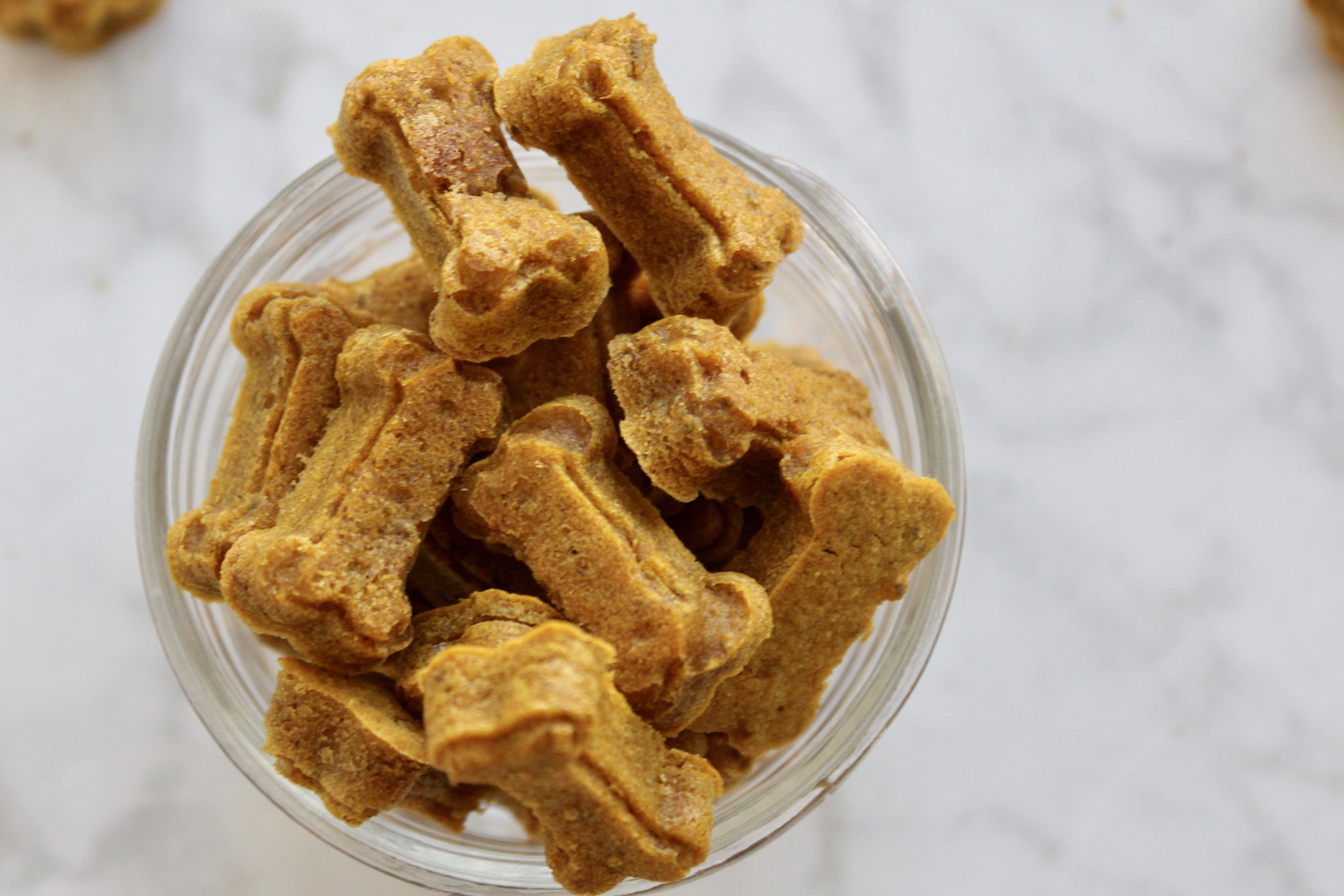 Simply add all the ingredients into a bowl and mix! I used brown rice flour for this batch.
Superfoods for Healthy Pups – Vegan Fur Baby Dog Treats
Pumpkin puree – loaded with fiber and beta-carotene. Helps with constipation and diarrhea.
Turmeric – Is a great anti-inflammatory treatment for dogs and has tons of other great benefits you can read about here. And, yes, it is perfectly safe to give your dog turmeric.
Cinnamon – Also another great spice for dogs. It helps regulate blood sugar and inhibits the growth of bacteria.
Please note: Give these foods to your dog in moderate amounts. Too much of anything for people and dogs is not good.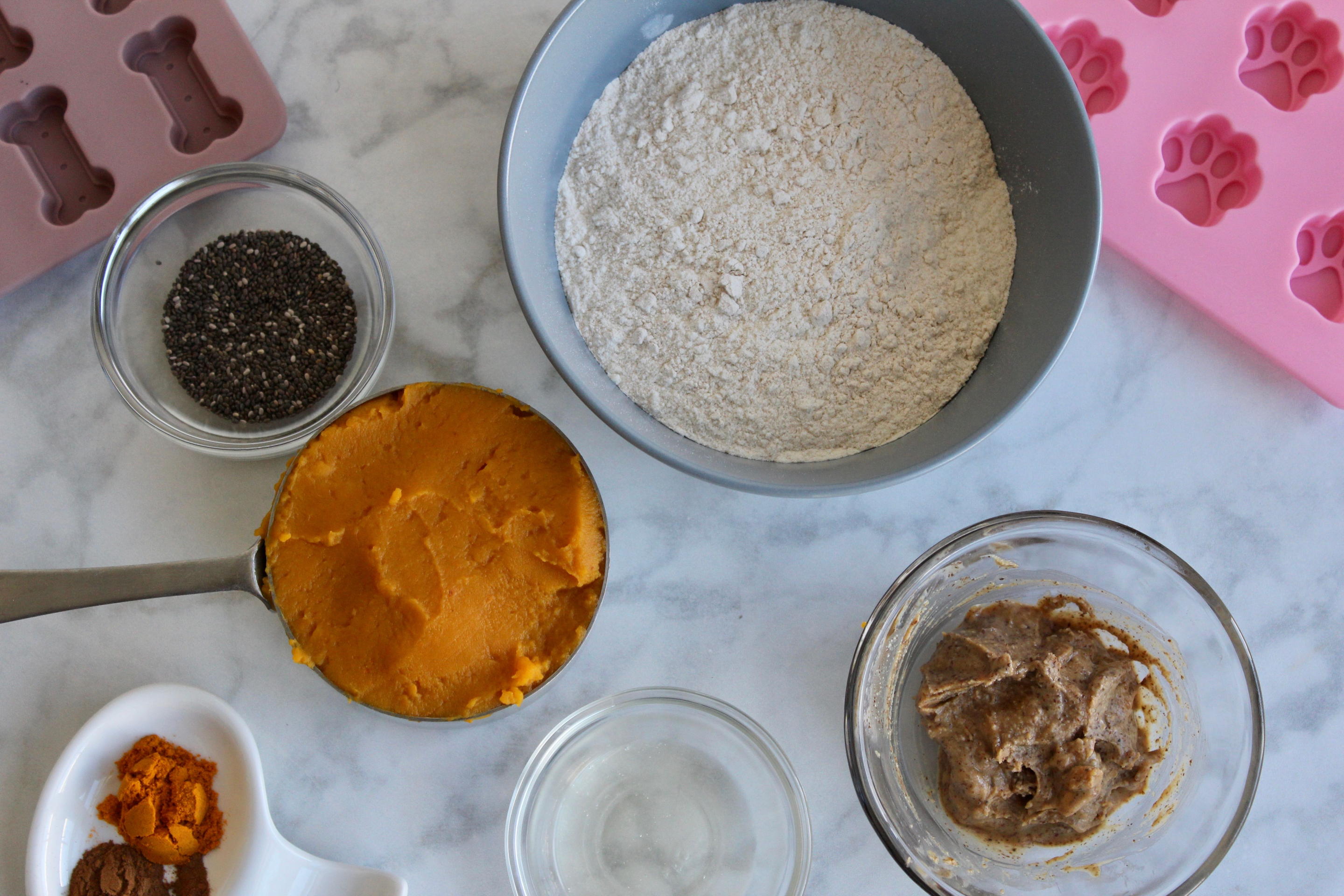 These guys could not wait for their delicious treats.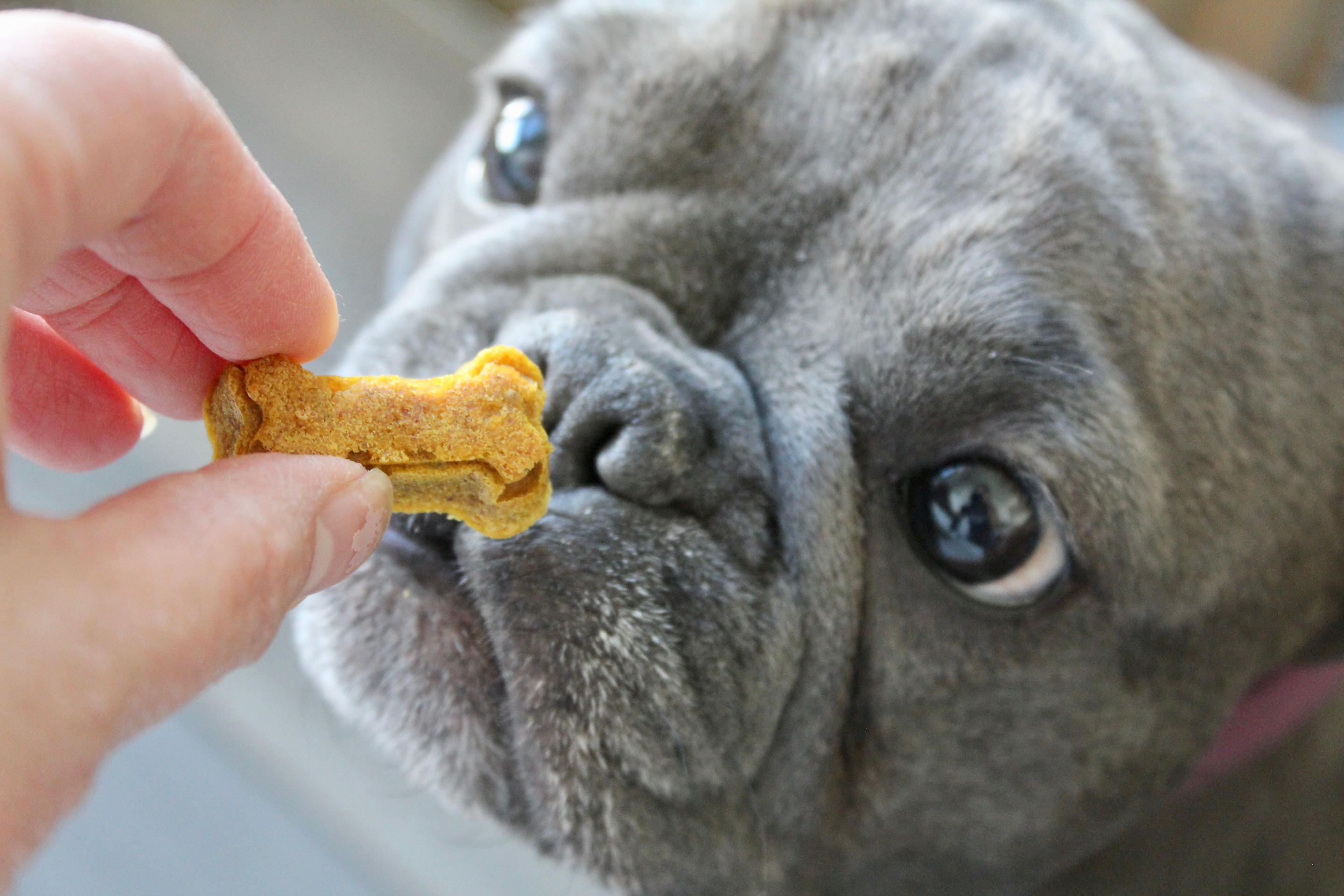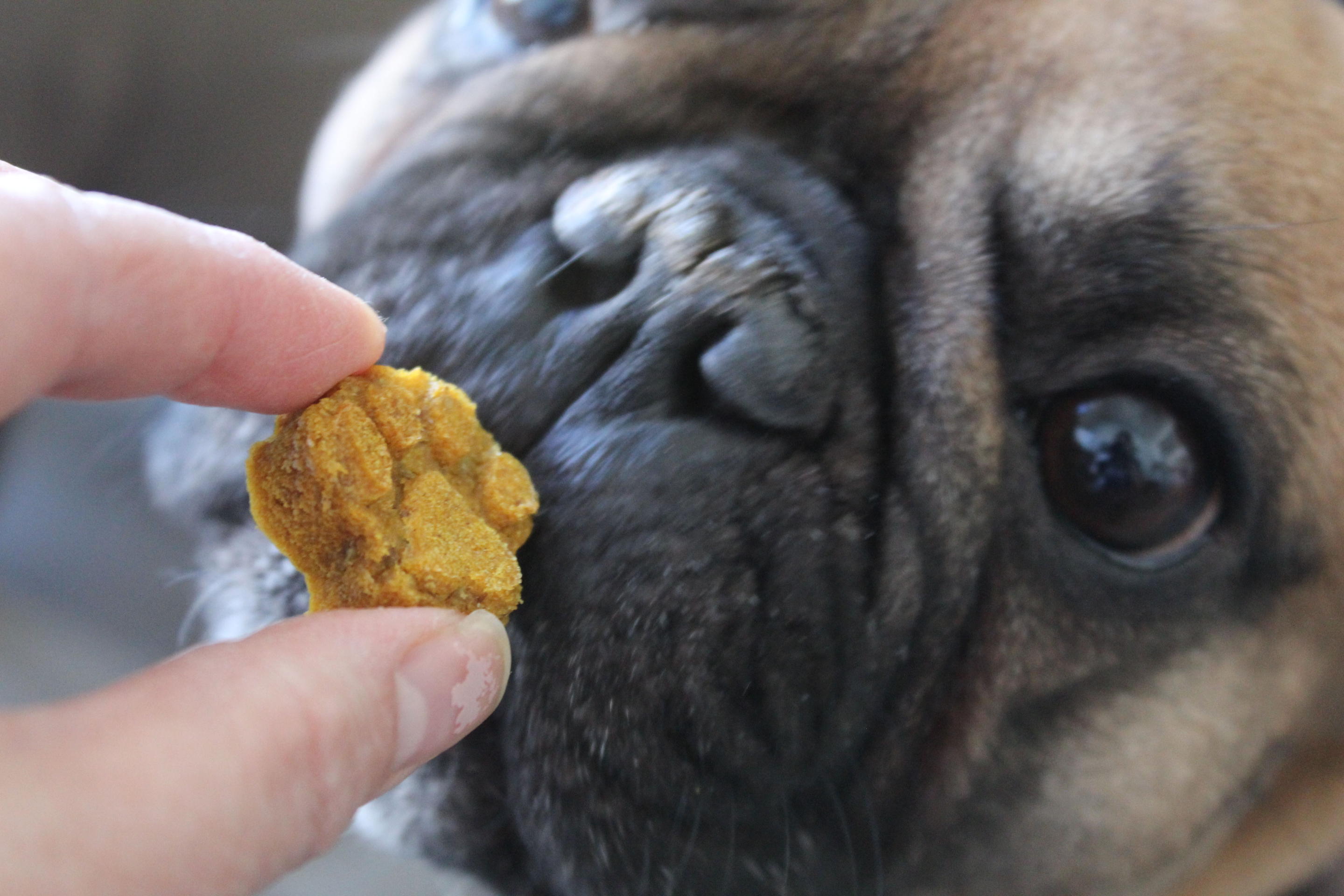 Fur Baby Dog Treats
Delicious dog treats your fur baby will love!
Ingredients
1 cup pumpkin puree, unsweetened
1 cup brown rice flour or all purpose flour
½ almond milk
¼ water
3 tbsp peanut butter
2 tbsp coconut oil
1 tbsp chia seeds
½ tsp ground tumeric
½ tsp ground cinnamon
Instructions
Preheat oven to 375 degrees F
Mix all the ingredients in a large bowl
Place the molds on a baking sheet and fill them up
Bake for 30 minutes
Turn off the oven and let them fully cool.
Once cool, give them to your fur babies!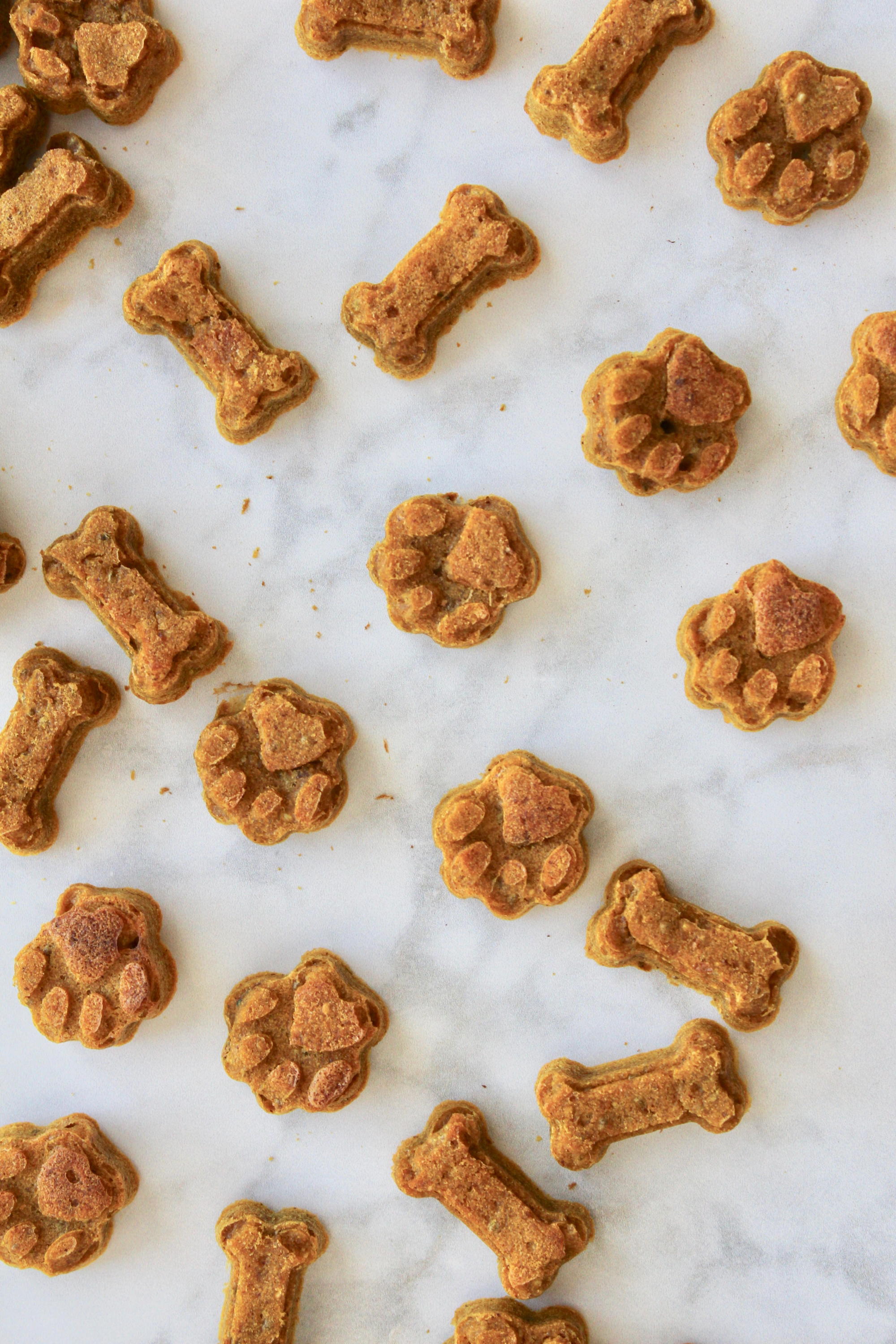 Enjoy!