Organic Brazil Nut Butter Recipe
Brazil nut butter is simply one of the easiest nut butters to make. It's rich in nutrients such as selenium and because of its high fat content, most of which is unsaturated fat, the nuts transform into butter in just a few minutes. Compared to other homemade nut butters such as almond butter, making brazil nut butter is a breeze.
When I buy brazil nuts, I either get them bagged or bulk. I also buy whole, organic and unsalted nuts and if available, I get them raw.
Brazil nuts are one of the highest whole food sources of selenium so please be mindful of the amount of brazil nuts you eat on a daily basis. You shouldn't overeat them in order to avoid selenium toxicity. Check out the "Recommended Dietary Allowances (RDAs) for Selenium" by the National Institutes of Health Office of Dietary Supplements for additional info.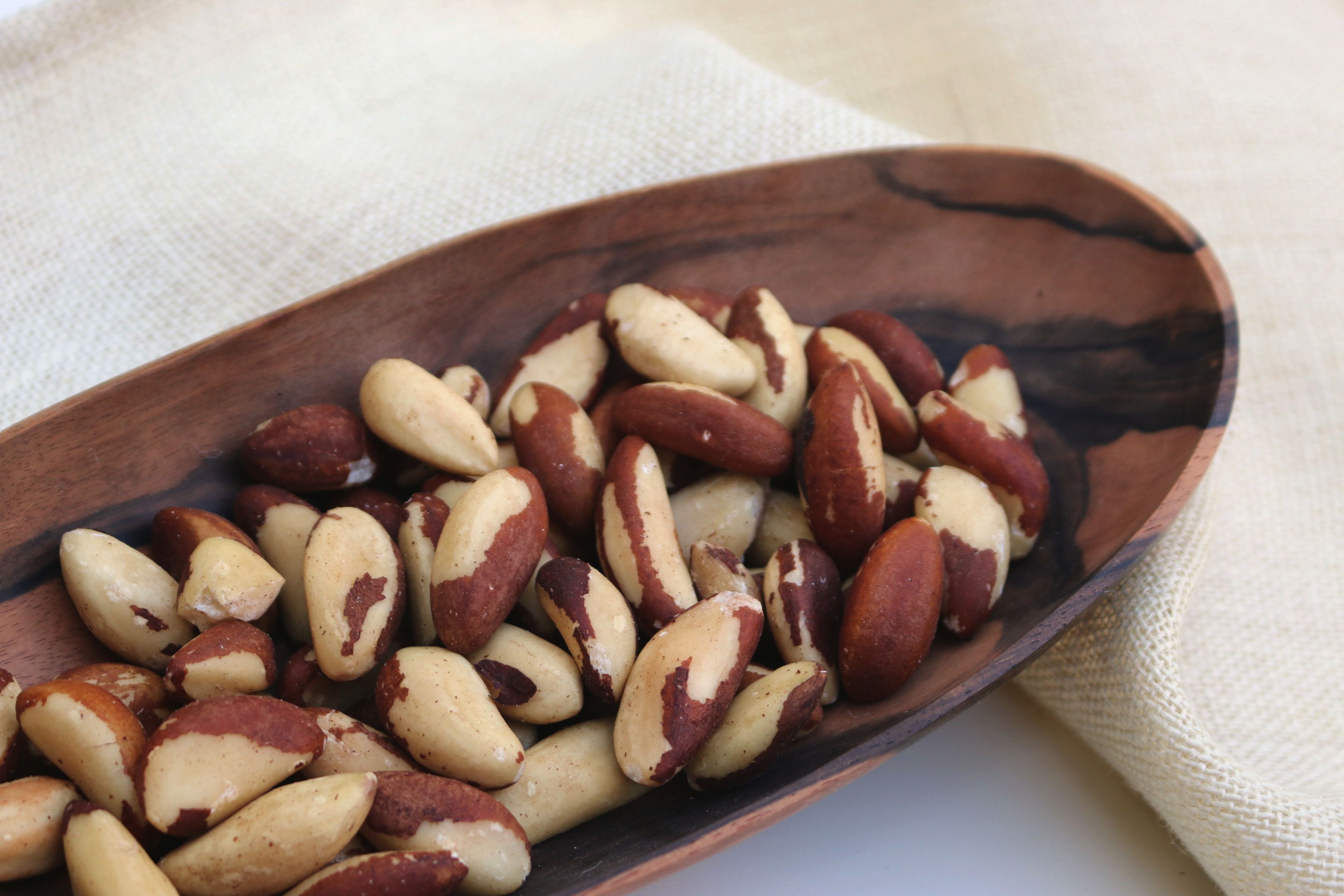 Experiment with this recipe. You can easily add flax seeds, chia seeds, cinnamon, vanilla, cacao nibs and more to customize to your taste.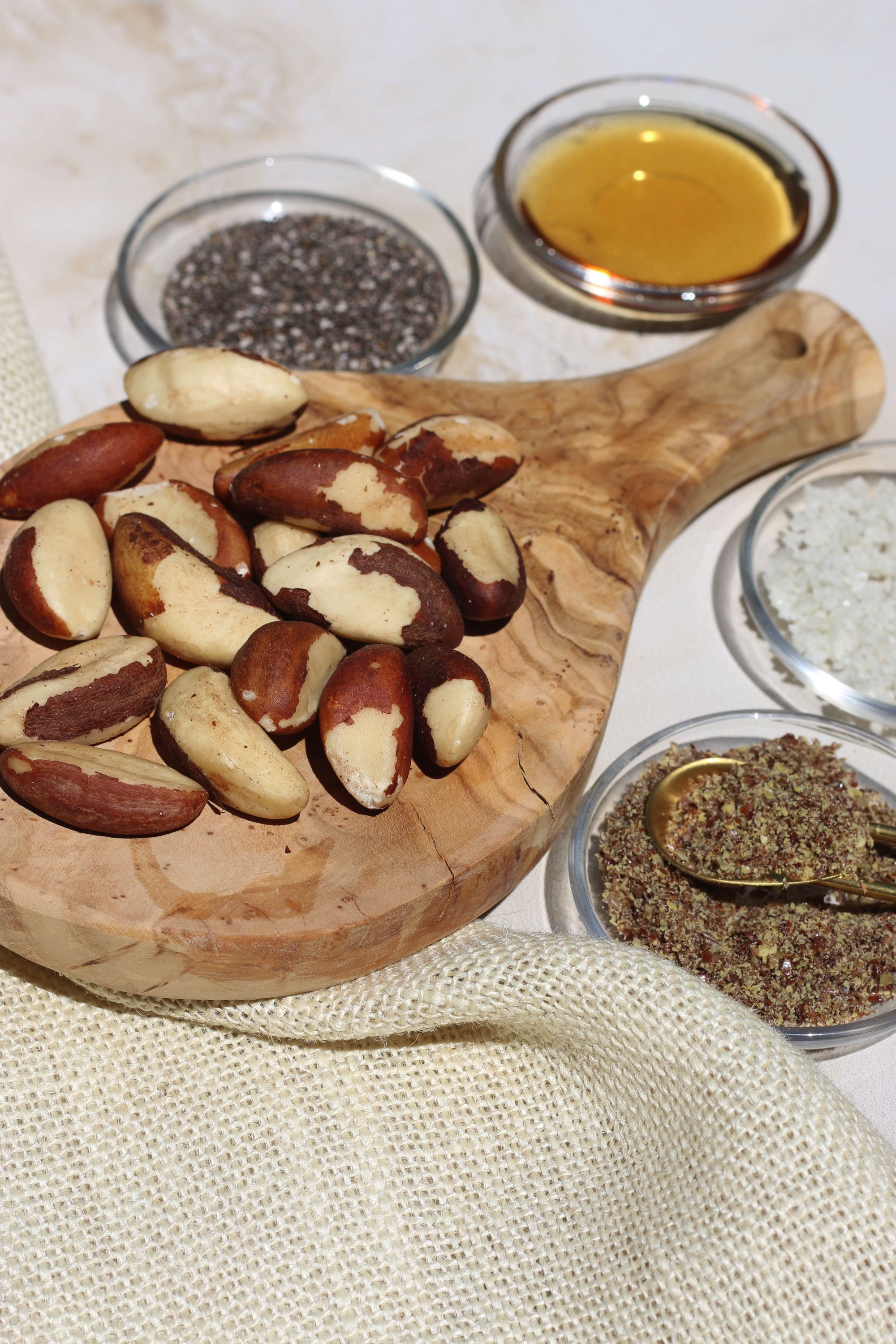 I use a Vitamix and other high-speed blenders are fine too, however, your blending time may vary depending on the type of blender you use.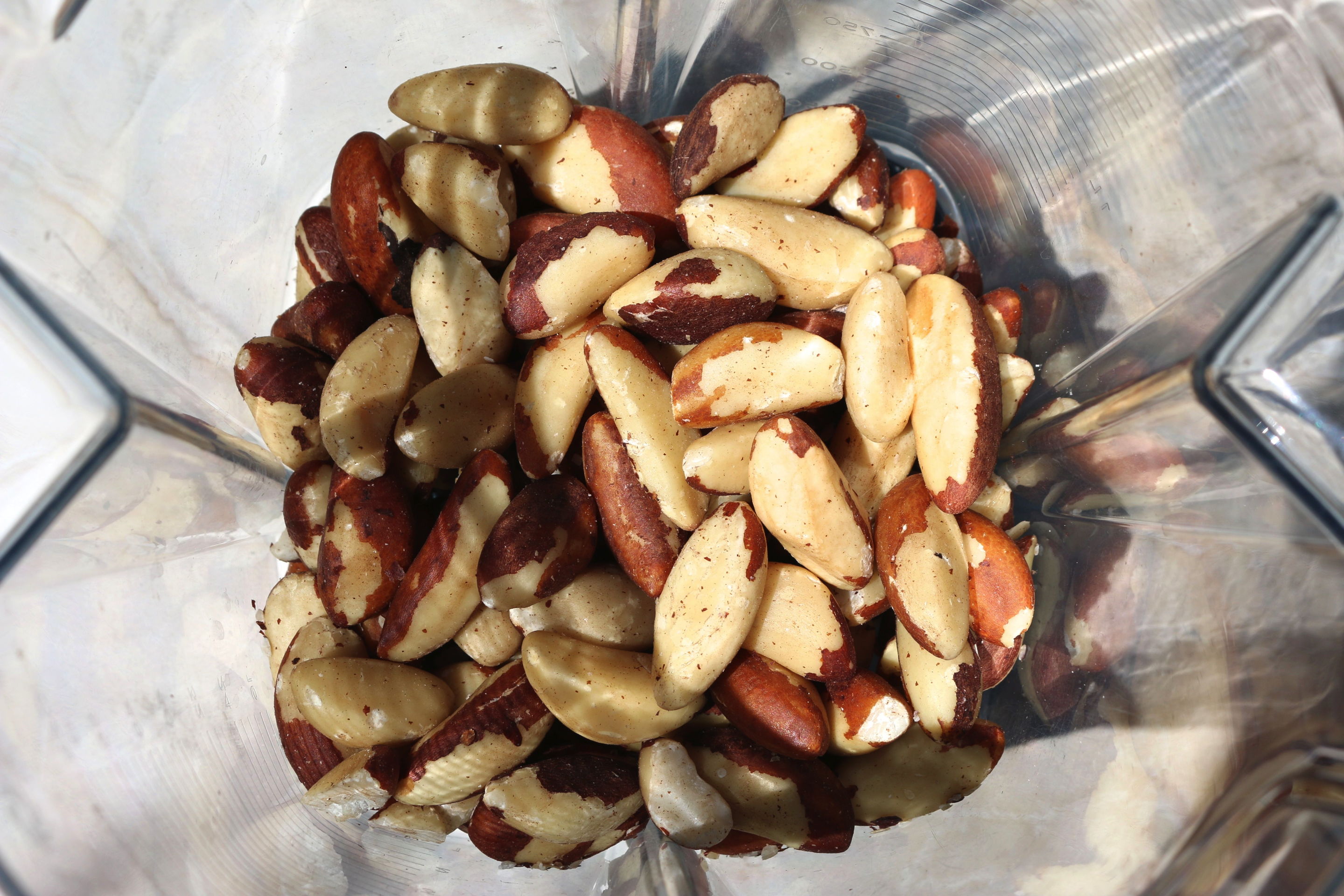 You should get smooth and creamy brazil nut butter, with some texture from the addition of flax and chia seeds.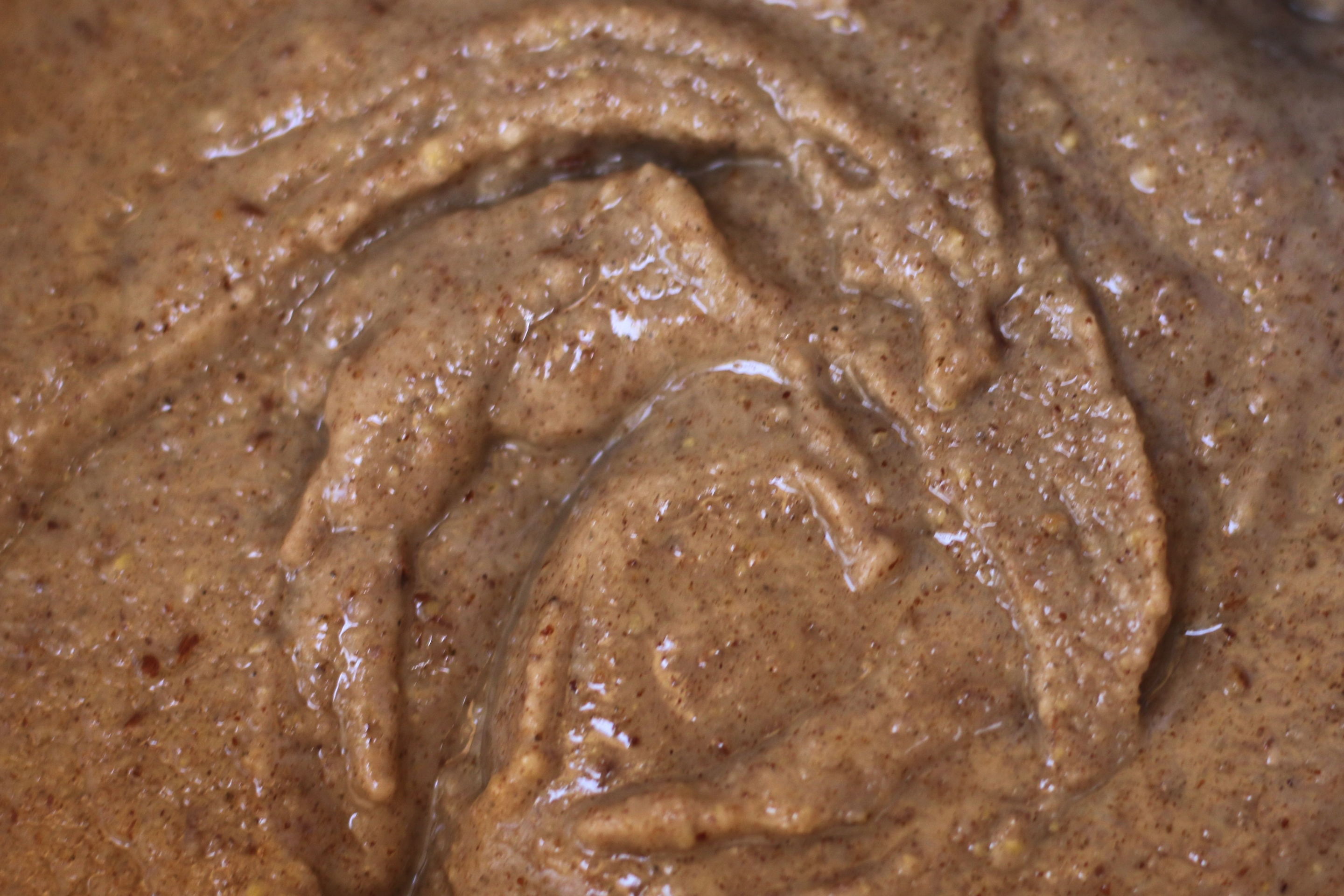 Store the nut butter in your pantry or refrigerate. When refrigerated, my brazil nut butter has lasted about 2 months.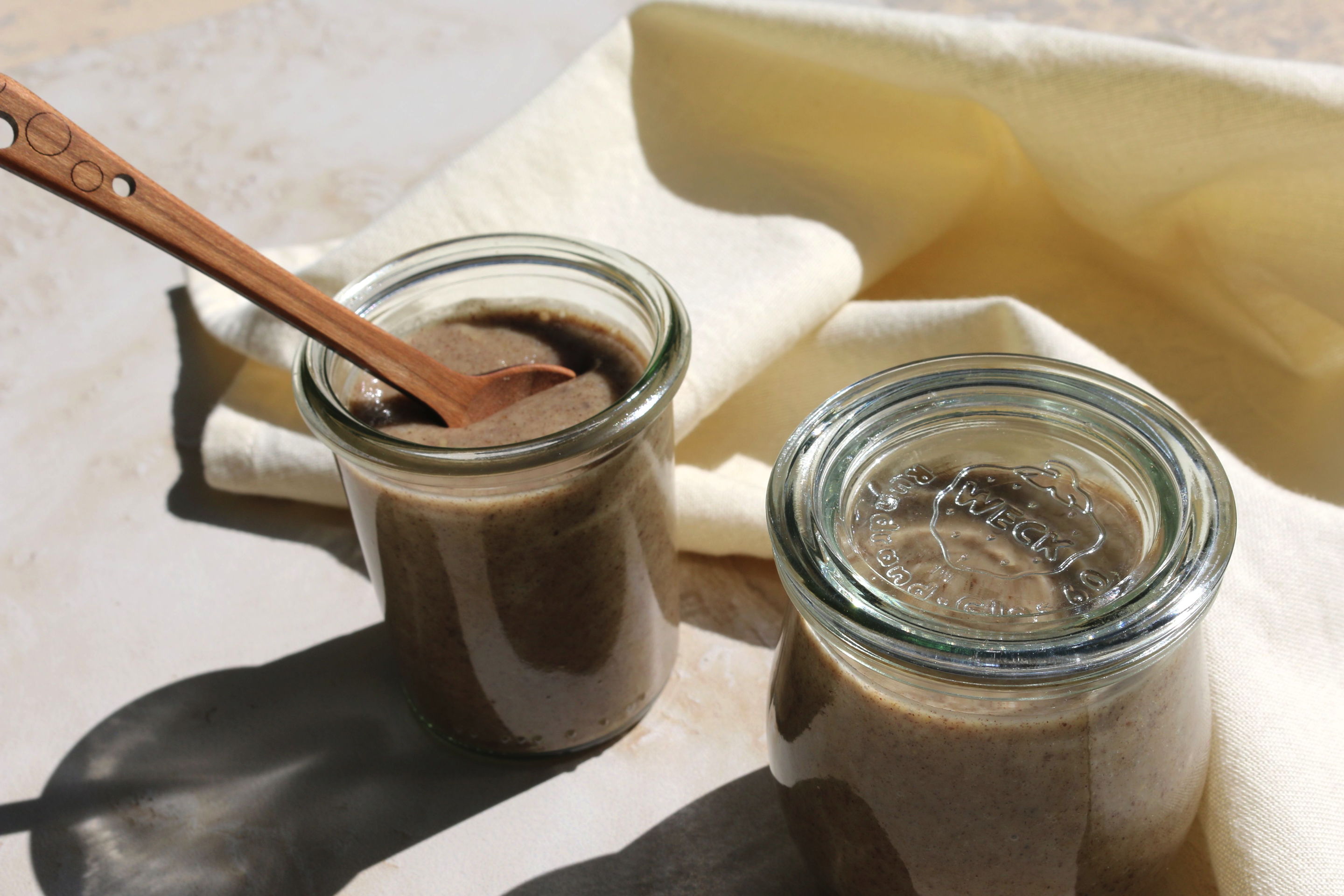 Make this recipe at home and serve in record time.  Try it in your steel cut oatmeal, on toast, crackers or as a vegetable dip.

Easy Homemade Brazil Nut Butter
Organic brazil nut butter.
Ingredients
2½ cups organic Brazil nuts (there are about 40-45 nuts in 1 cup)
¼ cup flax seeds
1 tbsp chia seeds
½ tbsp sweetener - agave or coconut nectar (optional)
½ tsp celtic or other sea salt (optional)
Instructions
Pour brazil nuts in Vitamix or other high speed blender
Add sweetener (optional)
Add salt (optional)
Blend in Vitamix or other high-speed blender for about 5-10 minutes until creamy
Add flax and chia seeds. Hand stir until mixed or blend on lowest setting for about 15 seconds
Pour into glass container(s) and enjoy!
Notes
Flax seeds will make the consistency thicker. So will chia.
After letting the nut butter sit in the container for about 1-2 hours, the butter and oils will separate. You can skim off oil sitting on top of the butter for denser brazil nut butter or simply stir to mix before eating.
Enjoy!