Crispy Chickpea Croutons
Make these crispy plant based croutons to add additional protein to your salads or eat as a tasty low-fat snack.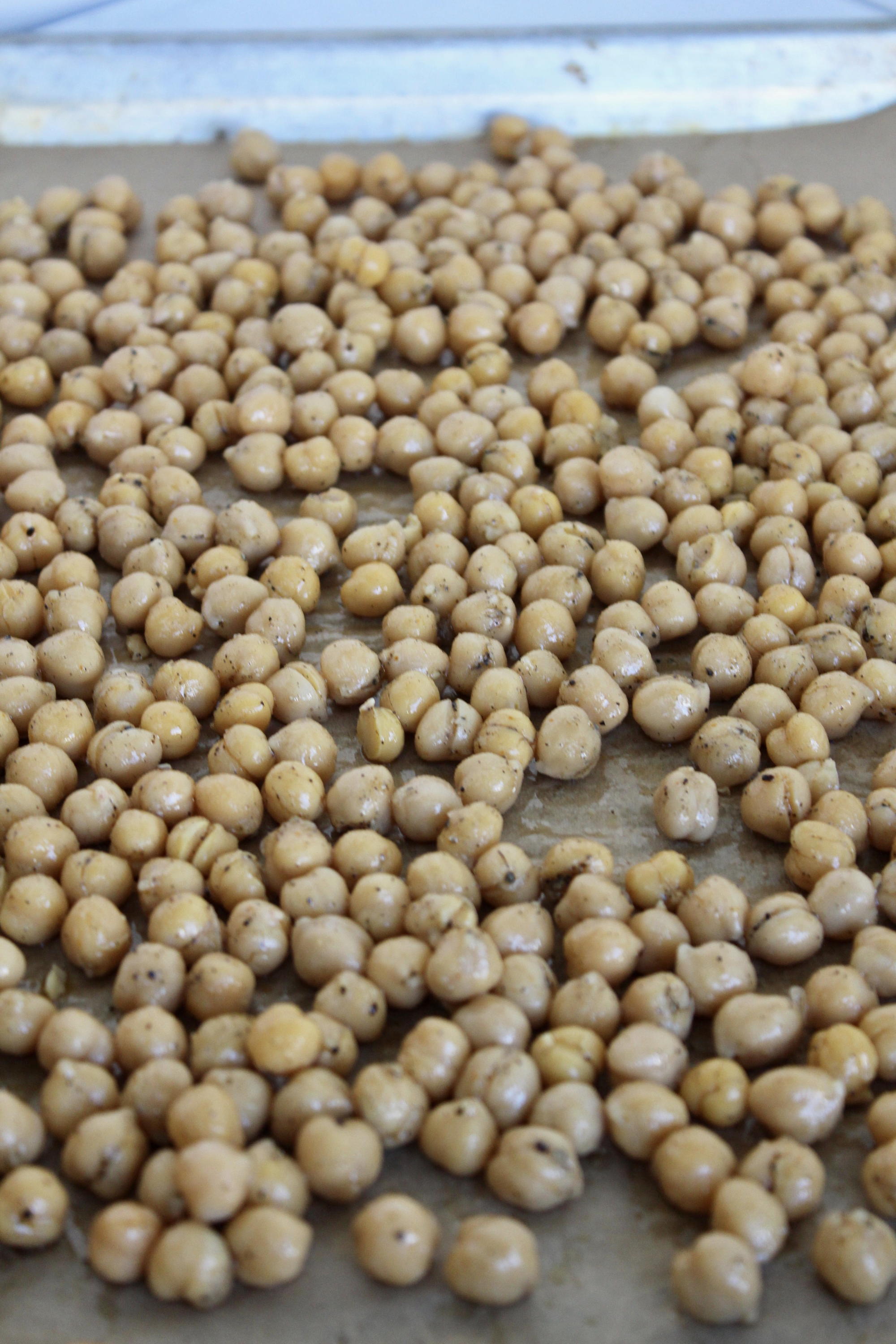 Chickpea Croutons
Easy Plant-Based Crouton
Recipe Type:
Snacks, Condiment
Ingredients
2 - 15oz cans of Chickpeas rinsed and drain
1.5 Tbsp lemon juice (divided)
1 Tbsp Extra Virgin Olive Oil (EVOO)
1 tsp sea salt (divided)
½ tsp black pepper
½ tsp smoked paprika
pinch of cayenne
Instructions
Preheat oven to 400 degrees F and line a baking sheet with parchment paper.
In a medium mixing bowl add the 1 Tbsp of the lemon juice, EVOO, black pepper, smoked paprika, ½ tsp salt and cayenne.
Add the chickpeas to the mixture and stir till well combined.
Spread chickpeas on the prepared baking sheet.
Roast in oven for 35 minutes.
Take out of the oven and let it cool down for 15 minutes. Keep oven on at 400 degrees F
Once cool add the rest of the lemon juice and salt to the chickpeas and mix well.
Place chickpeas back in the oven for 10 more minutes to crisp.
Take out of the oven and let cool completely.
Notes
Double baking the chickpeas is the secret to crispy croutons.