Avocado Toast — West Restaurant in Hotel Angeleno
You know a dish is really good when you keep thinking about it and that's exactly how I feel about the heavenly avocado toast I had when I went to Cali. I stayed at Hotel Angeleno during a trip to L.A. which included a visit to the J. Paul Getty Museum nearby. Before heading out for the day, I needed a quick bite for breakfast so I decided to try the restaurant in the hotel — West Restaurant and Lounge — located on the top floor.
Vegan-Friendly Options with Panoramic Views
West Restaurant had vegan options from "The Lighter Side" of their breakfast menu such as steel cut oats and mixed berries, in addition to their avocado toast. It was listed as vegetarian but they kindly confirmed that it was indeed vegan.
I ordered the vegan toast and waited while I enjoyed the panoramic views of the city from the 17th floor. The service was welcoming, friendly and prompt.
My meal was a treat and I didn't expect it to be so memorable. It remains one of the best versions of avocado toast that I've ever tasted, if not the best.
Avocado Toast Ingredients
The serving size was generous and smashed avocado was abundant on top of the 3 baguette slices. Their menu highlighted the following ingredients for the toast:
Thick Cut Baguette, Sliced Tomato, Micro Greens, Lemon Oil
The baguette slices were garnished with micro greens, edible flowers/blossoms and dribbled with the tangy sweetness of balsamic reduction. It was a dreamy combination of creamy avocado, greens and seasonings with an appetizing presentation.
One of the best versions of avocado toast I've ever tasted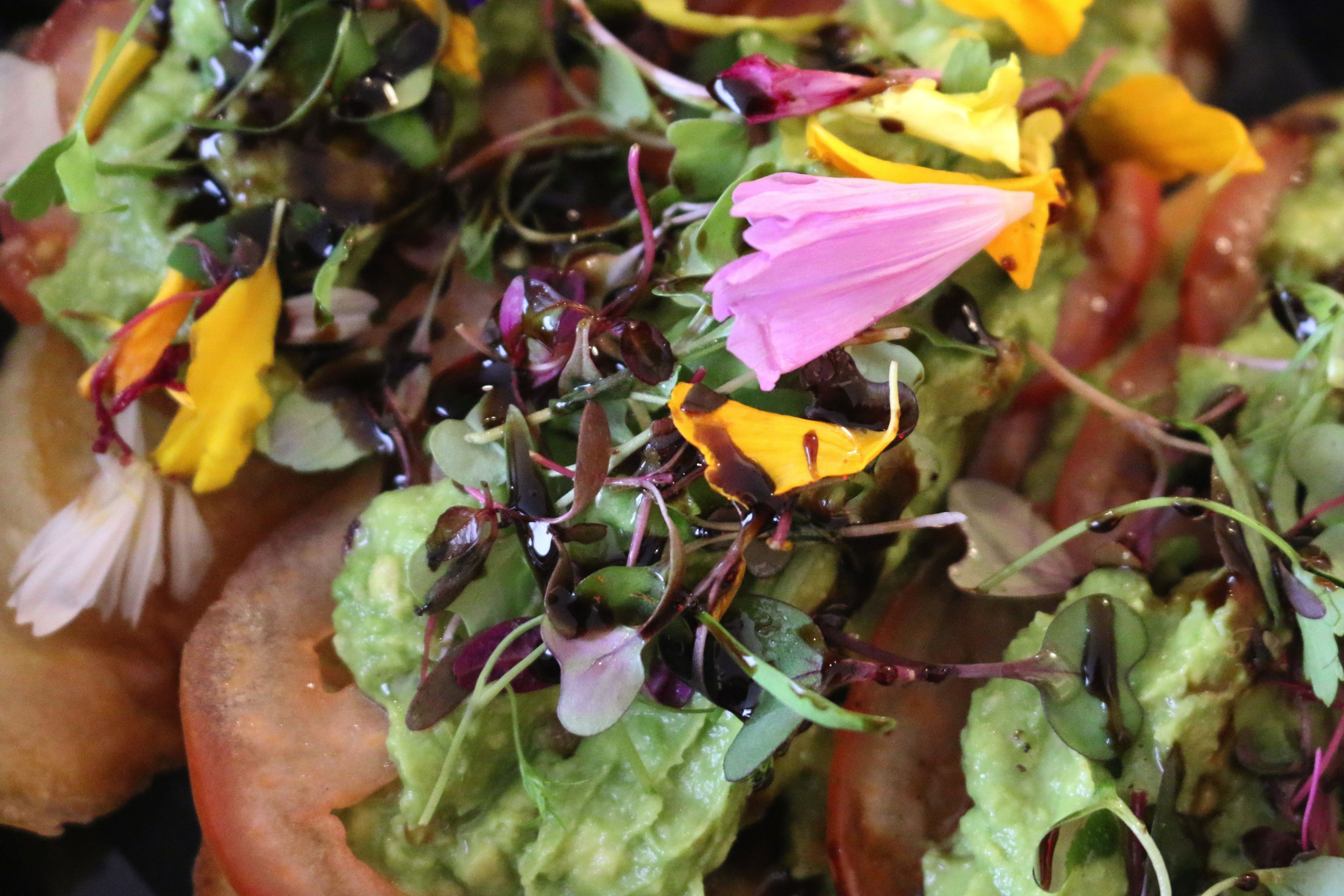 Fresh and Local California Cuisine
You've got to love it when fresh and local ingredients are used. Check out Executive Chef Laura Scollan's video where she talks about California fresh cuisine, farmer's markets and local ingredients. Their avocado toast exemplified the bounty of flavors and freshness stemming from good ingredients.
Vegan Avocado Toast Inspiration
If you ever get a chance to visit West Restaurant at Hotel Angeleno, try their avocado toast. Get there early though because they only serve it for breakfast.
If anything, hopefully this foodie spotlight inspires you and gives ideas for creating your own avocado toast plant-based recipe. It sets a healthy and delicious standard for this popular dish offered at restaurants with vegan-friendly options.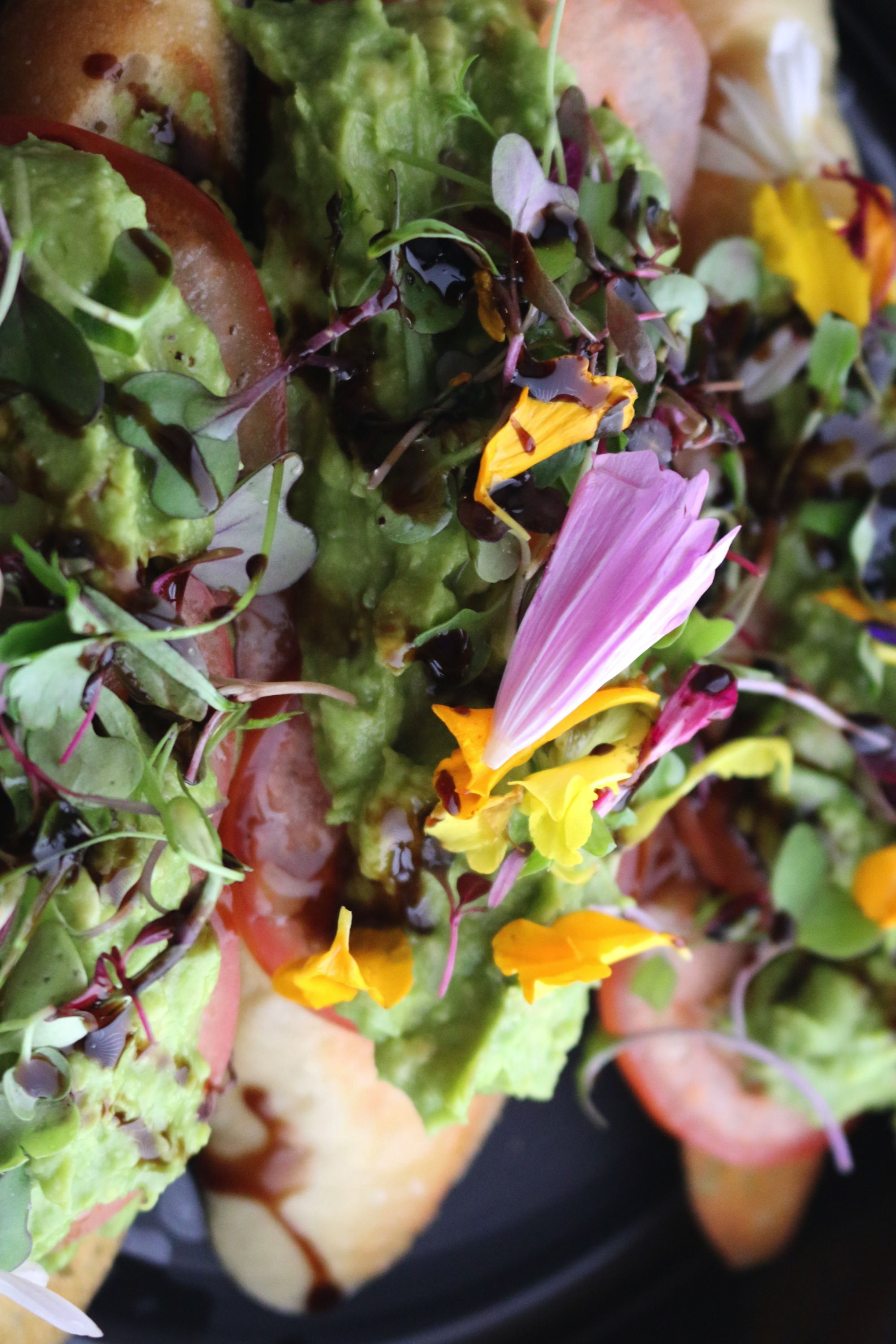 Enjoy!