Spinach Salad with Strawberry Basil Dressing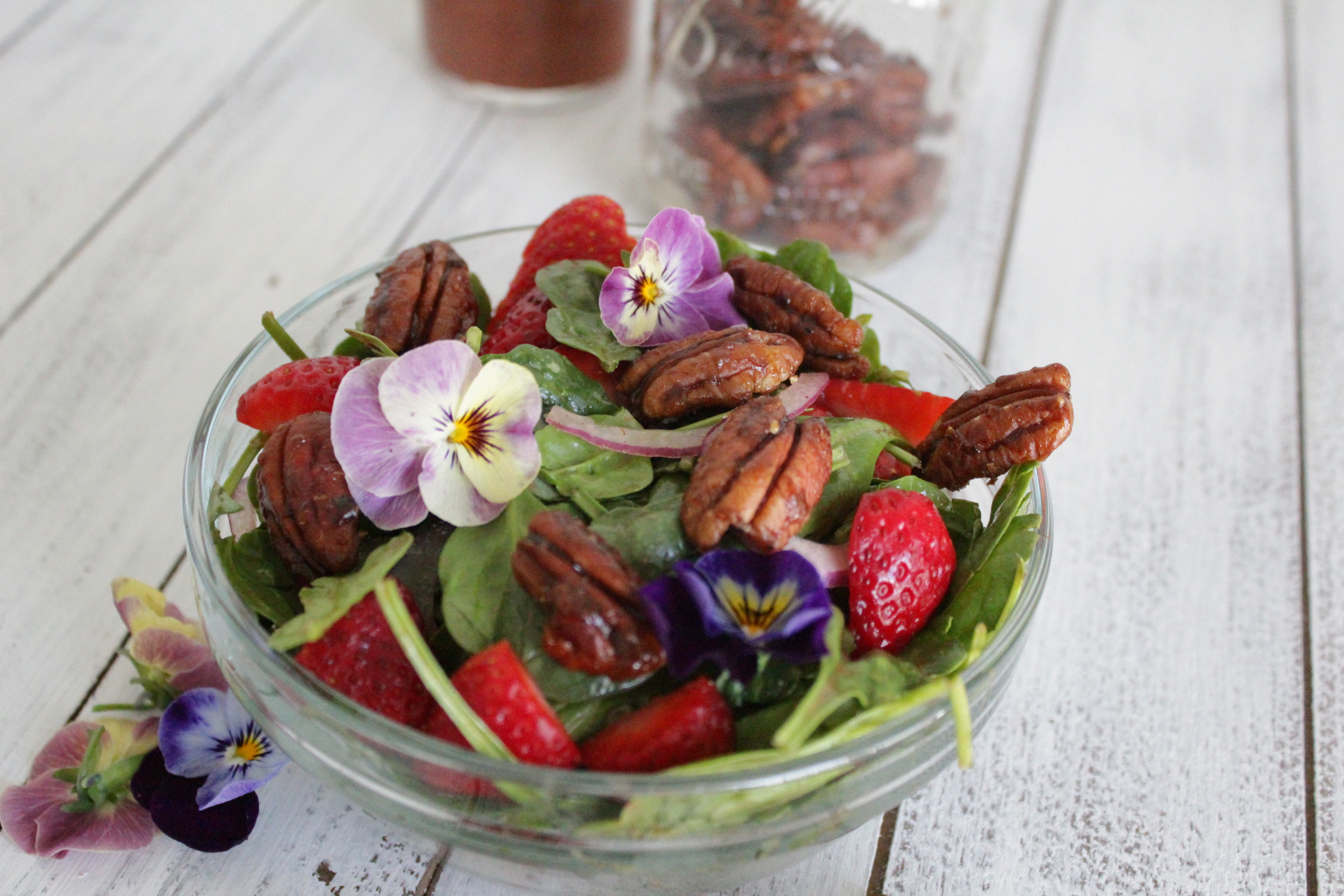 Cuisine:
California Cuisine
1 cup strawberries
¼ cup basil, loosely packed
¼ cup red wine vinegar or balsamic vinegar
¼ water
2 tbsp date paste
¼ tsp freshly ground pepper
2 cups spinach
¼ cup sliced red onion
½ cup sliced strawberries
Optional: fresh edible flowers, nuts such as spicy pecans - recipe.
Place spinach in a large salad bowl, slice the strawberries and onions and set aside.
Place all of the dressing ingredients into a high-speed blender, such as a Vitamix. Blend for a few mins on high until dressing is creamy.
Add the red onion to the bowl of spinach. Splash a few tablespoons of the dressing to the bowl and toss till lightly coated, add more dressing as desired.
Divide the salad between two dishes. Top with strawberries, nuts and edible flowers, if using. Enjoy!
Recipe by
True Forage
at https://trueforage.com/spinach-strawberry-basil-dressing/