Sweet Potato Fries with an AirFryer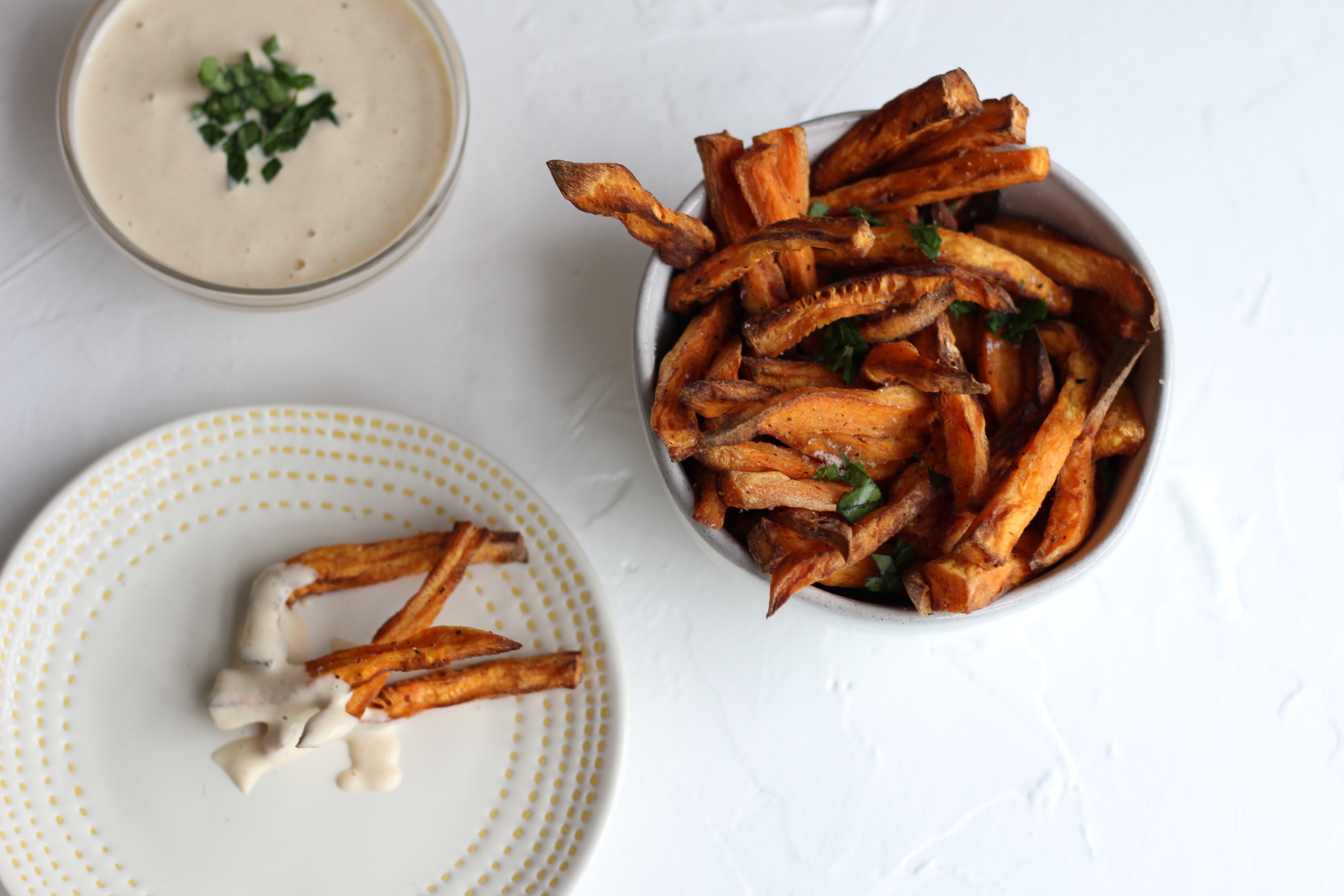 Recipe Type:
Appetizer + Sides + Snack
2 medium sweet potatoes
1 tbsp olive oil
pinch of salt
pinch of freshly ground pepper
If baking turn oven on to 375 degrees F. Alternatively, if airfrying turn Airfyer on to 360 or whatever is indicated in the manufacturer's instructions.
Wash and scrub the medium sweet potatoes, then slice into ¼ inch thick slices.
Add sweet potatoes, olive oil, salt and pepper to a bowl, gently toss.
Place the sweet potatoes into the airfryer (follow the manufacturer's directions) or if baking in the oven place them onto a baking sheet lined with parchment paper.
Bake in Airfyer for 10 mins or 40 minutes in the oven.
Take out of the oven and cool for a few mins then serve with garlic aioli - recipe.
Recipe by
True Forage
at https://trueforage.com/sweet-potato-fries-airfryer-healthy/